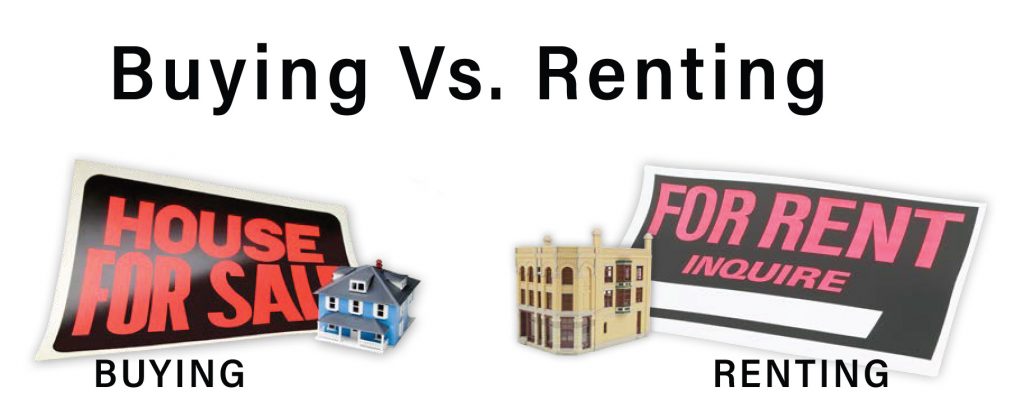 BUYING ADVANTAGES:
BUILD EQUITY OVER TIME
Every dollar paid toward a mortgages principle represents equity.
When you reach 20% equity you have the ability to refinance your
mortgage to secure a lower interest rate or longer repayment.
TAX BENEFITS
Federal Tax Deductions: As a home owner, you can deduct your
property taxes and interest paid on your mortgage, reducing
your overall taxes.
CREATIVE FREEDOM
As a homeowner, you make the call on updates you wish to see
throughout your home. You can paint walls, update kitchen,
or finish your basement.
RENTING ADVANTAGES:
NO RESPONSIBILITY FOR MAINTENANCE OR REPAIRS
As a renter, you're not responsible for home maintenance or
repair costs. If a toilet backs up, an appliance stops working,
or a pipe bursts, you just have to call your landlord.
SOME UTILITIES MAY BE INCLUDED
In many multi-unit apartments, some or all utilities, such
as water, gas, electric, internet, and cable are included.
CREDIT REQUIREMENTS ARE LESS STRICT
Renting is much easier than securing a good mortgage
rate. Most landlords will rent to you even if your
credit score is low.
BUYING DISADVANTAGES:
HIGH UPFRONT COSTS
You can expect to pay no less than 5.5% of your home's
value before moving in.
POTENTIAL FOR FINANCIAL LOSS
Although homeownership builds equity over time, home
values can still decrease or remain flat.
RESPONSIBILITY FOR MAINTENANCE AND REPAIRS
As a homeowner, you're responsible for covering the
costs of all uninsured maintenance and repair work on
your home.
RENTING DISADVANTAGES:
NO EQUITY BUILDING
As a renter, every dollar you pay in rent is gone
forever; you can't build equity. For this reason, if
you plan to stay in the same area for more than a
few years, buying may be a smarter financial choice.
NO TAX BENEFITS
Renters aren't eligible for any housing-related federal
tax credits or deductions.